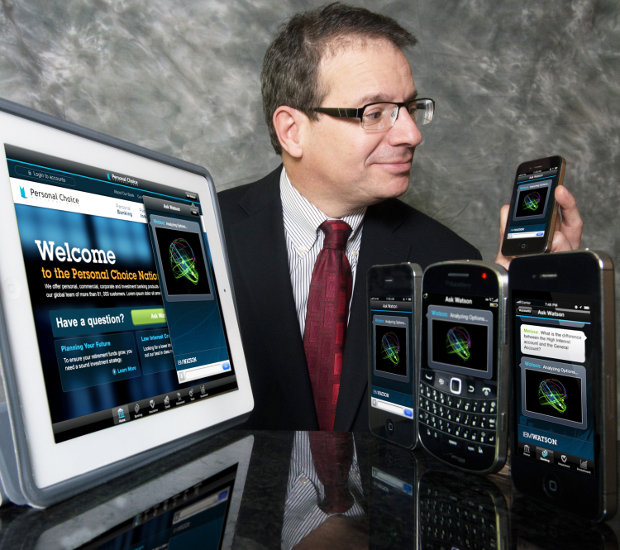 At the Watson Developer Conference held in San Francisco, IBM announced Project Intu, a new platform designed to make its Watson cognitive computing system accessible from any device. Launched for now in an experimental version, it gives developers who have a Bluemix account to have access to Watson Intu Gateway and create applications using Watson using the SDKs provided as free software through Watson Developer Cloud, Intu Gateway and GitHub.
The IBM Watson system has now been adapted in various fields though its applications in oncology are the ones often in the spotlight when for example it make a better diagnosis than human doctors. Over the years, the company formed a number of partnerships to extend Watson's commercial applications also in fields such as customer support and for other scientific and financial applications.
The various IBM's partnerships also concern the creation of applications for computers and various types of devices to allow the access to IBM Watson via the cloud. From this point of view, the company has decided to make a step forward and instead of simply providing the IBM Watson services within their own offerings, has created Project Intu to involve more developers and expand the use of its cognitive computing system.
Thanks to Project Intu, registered developers will be able to include cognitive services in robots, drones, portable devices or other types of computers. The idea is to extend this possibility to as many operating systems as possible. IBM's press release also mentions the Raspberry Pi, the credit card-sized micro-computer among the major protagonists of the new computer revolution, among the supported hardware platforms.
In short, whether you're running Windows, Linux, Mac OS or other operating systems, not to mention mobile devices, IBM is trying to help you integrate IBM Watson services. New trends such as the Internet of Things are extending the possibilities of having devices connected to the cloud so some developers could produce software to add to them some IBM Watson cognitive functions.
Project Intu is now in its experimental stage so its developments depend greatly on how IBM intends to proceed in the next stages. In the coming years we can expect to have more and more devices, which also means robots and drones, able to take advantage of IBM Watson's ability to recognize the surrounding environment, to converse in different languages and more.