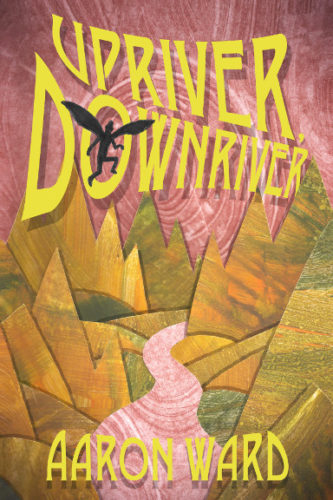 The novel "Upriver, Downriver" by Aaron Ward was published for the first time in 2016.
In a secluded valley a community survives thanks off hunting, fishing and farming. The main threat to the inhabitants is a drought that has been ongoing for some years so everyone is hoping to have some rain at last. It's one of the changes that occurred in a number of years following the birth of children with strange mutations.
The community's inhabitants are strictly forbidden from goin gout of the boundaries defined generations before. When two distinct groups of foreigners arrive in the valley, the inhabitants' reactions range from curiosity to suspicion. They bring advanced technology but some people are suspicious of the reasons behind their arrival.