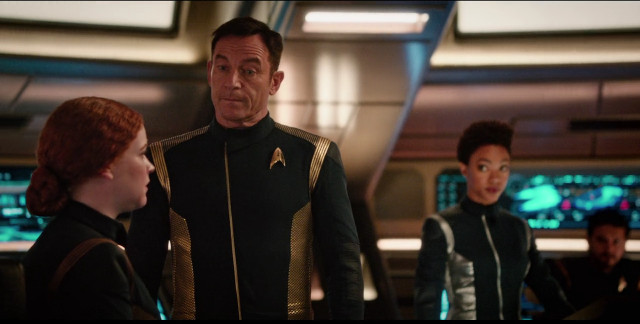 "Despite Yourself" is the 10th episode of the TV show "Star Trek: Discovery" and follows "Into the Forest I Go".
Note. This article contains spoilers about "Despite Yourself".
While the USS Discovery ended up in a parallel universe with the need to quickly establish who are their friends and who are their enemies, Ash Tyler (Shazad Latif) confronts L'Rell (Mary Chieffo) to understand what happened to him during what he remembers as the period spent in a Klingon prison.