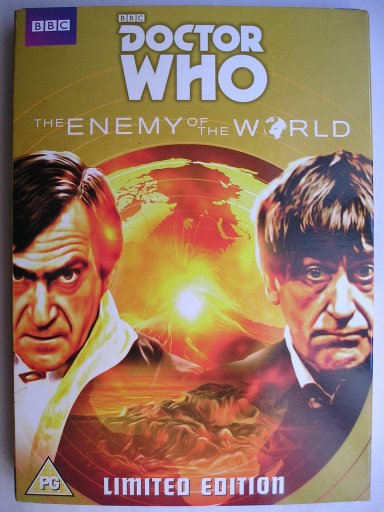 Patrick George Troughton was born on March 25, 1920 in Mill Hill, Middlesex, England.
Patrick Troughton began having his first acting experiences in school productions. Subsequently, he went to study at the Embassy School of Acting in Swiss Cottage, where he won a scholarship for the Leighton Rallius Studios at the John Drew Memorial Theater in Long Island, USA. In 1939, he started working with the Tonbridge Repertory Company.
At the start of World War II, on the journey home, Patrick Troughton had to use a lifeboat when the ship he was traveling on got sunk by a mine. In 1940 he enlisted in the British Navy and during the years of service he earned various decorations.
After the end of World War II, Patrick Troughton returned to work as an actor on stage. After a couple of years he started getting roles in television and cinema productions. His career developed mainly on television and in 1953 he became the first actor to play Robin Hood on TV in a BBC miniseries. During the 1950s, he earned increasing fame by participating in many television productions.
In 1966 the production staff of "Doctor Who" was struggling with the problem of choosing whether to end the show due to actor William Hartnell's health problems or try to replace him as the Doctor. Patrick Troughton agreed to take over and played the Second Doctor until 1969, when he left the show for fear of getting typecast. He reprised that role in the special serials "The Three Doctors" and "The Five Doctors" and in 1985 in the serial "The Two Doctors".
In the 1970s, Patrick Troughton kept on appearing in several TV shows and also had some important roles in movies such as "Scars of Dracula" (1970) and "The Omen" (1976). Despite a heart attack in 1979 and another in 1984, he never stopped his acting career. On March 27, 1987, while attending a convention in the USA, he suffered a third heart attack which was fatal.
Throughout his life, Patrick Troughton was married to Margaret Dunlop, with whom he had three children, but had a relationship that became in all respects a parallel family with Ethel Margaret "Bunny" Nuens, with whom he had three more children. Some of his children and grandchildren have also become actors.
Patrick Troughton's career was very rich, especially on television. However, until the 1970s it was normal for British TV shows to be wiped out to recycle magnetic tapes, so many of his performances got lost. What remains is enough to see an eclectic actor who could play the protagonist and the antagonist in the same "Doctor Who" serial.