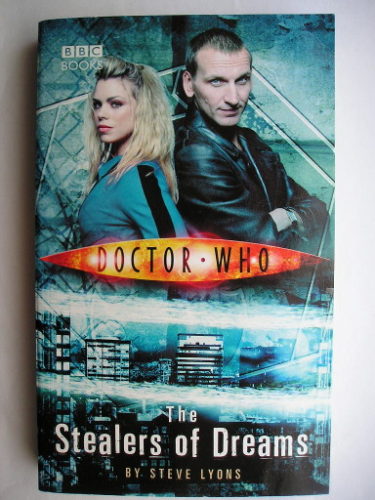 The novel "The Stealers of Dreams" by Steve Lyons was published for the first time in 2005.
The Ninth Doctor, Rose Tyler and Captain Jack Harkness are visiting a planet colonized by humans where the situation doesn't look very cheerful. Any form of fictional work is prohibited so for example on television only news and documentaries are broadcast.
The travelers discover that there's an underground movement that spreads literature and a man who calls himself Hal Gryden spreads pirate television broadcasts. The Doctor and his companions try to understand the origin of that situation, which turns out to be more complex than they thought.