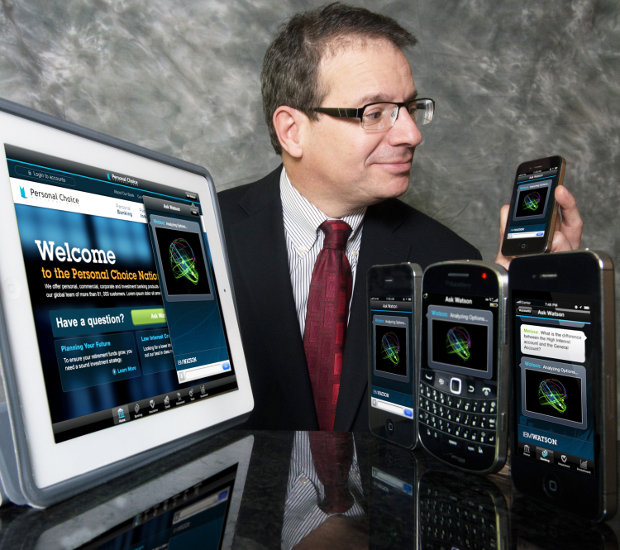 IBM and Mayo Clinic have announced a project to use the Watson cognitive computing system in medical research in order to find more quickly the most appropriate clinical trials, especially for cancer patients. Those tests that provide patients suffering from various forms of cancer access to new types of treatments. The use of Watson is also expected to be extended to clinical trials concerning other types of diseases.
Mayo Clinic is an American non-profit organization that has been providing medical services for 150 years and has become one of the most important organizations in medical research. In July 2014, Mayo Clinic, Rochester, was ranked in the first place among American hospitals in a study carried out by the magazine "US News & World Report" from a total of nearly 5,000 hospitals considering various medical specialties.
Mayo Clinic has very high standards of quality and a way to improve clinical trials will consist of using the IBM Watson artificial intelligence system. At the beginning of 2013 tests of use of Watson were already carried out at Memorial Sloan-Kettering Cancer Center in decisions regarding the treatment of lung cancer. In the last month, IBM announced Watson Discovery Advisor, a cloud service that uses the Watson artificial intelligence system technology devoted to research.
IBM and Mayo Clinic started a proof-of-concept phase in which a version of Watson will be designed for Mayo Clinic's specific needs. Watson will learn everything about the matching process of clinical trials to patients. This research concerns treatments against cancers but also other diseases and the hope is to use Watson for clinical trials on rare diseases.
Medical research are long and complex, making it difficult to find patients available. Many clinical trials are not completed because there are not enough patients. The assistance of a system such as Watson, capable of analyzing huge amounts of data in a very short time, can allow to offer patients the most appropriate treatments much more quickly. In this way, Mayo Clinic hopes to significantly increase the number of patients available for clinical trials offering them better hopes.
After a period of training, Watson is scheduled to start supporting medical researchers in clinical trials at the beginning of 2015. It's another long term project but in a few years it could already revolutionize medical research.
[ad name="AmazonComputerAndInternet"]