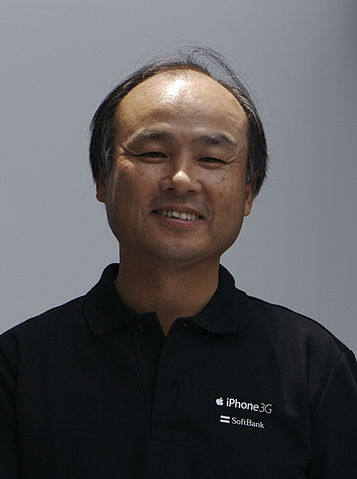 The Japanese telecommunications holding SoftBank Group Corp. has reached an agreement to buy the British microprocessors company ARM Holdings Plc for 24.3 billion pounds, equivalent to about $32 billion or 29 billion Euros that will be paid in cash. The offer was announced yesterday and after some hours came the confirmation that it was accepted.
Established in 1990 as Advanced RISC Machines and became ARM Ltd and in 1998, over the years the company specialized in the design of microprocessors. Today we refer to ARM architecture exactly to indicate processors based on this company's projects. Those are low power consumption processors and this made them ideal for use in mobile devices.
Today ARM processors are used in almost all the Smartphone, from Samsung to Apple, but also in many other mobile devices such as GPS navigators and last-generation electrical appliances such as smart TVs. They're not produced directly by the company, which sells to third parties the license to produce microprocessors following its projects.
In 2013 the sales of microprocessors containing ARM cores touched 10 billion units and the numbers kept on increasing in the following years, a trend that will certainly be confirmed. What's more, the company turned more and more efforts to the design of microprocessors for use in hardware for the Internet of Things. That's the next revolution in high technology so the prospect is that many billion ARM processors will be sold each year.
Softbank's founder Masayoshi Son (photo ©Masaru Kamikura) stated that his company intends to invest in the Internet of Things, which explains the interest in ARM. The amount that will be paid for this acquisition is really huge but ARM already has a significant value for its dominant position in the field of processors for mobile devices and for the possible growth levels of the Internet of Things.
According to what was communicated shortly after the acquisition announcement, ARM will maintain its organization with its headquarters in Cambridge and its workforce. For SoftBank this is a very important move that will have strong influence on the holding. To prove that it's a good acquisition, now ARM must become a leader in the field of the Internet of Things as well.