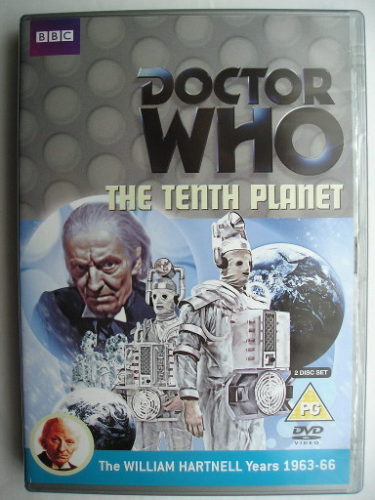 "The Tenth Planet" is an adventure of the fourth season of "Doctor Who" classic series, which aired in 1966. It's a four parts adventure written by Kit Pedler e Gerry Davis and directed by Derek Martinus.
The Tardis materializes in the Earth's south pole in 1986. The First Doctor (William Hartnell), Ben (Michael Craze) and Polly (Anneke Wills) are arrested by the guards of Snowcap base, which among other things is a control center for space missions and is handling the contacts with a spacecraft in orbit. A series of strange observations worry the mission managers but that's nothing compared to the discovery that an unknown planet is approaching the Earth.
The Doctor reveals that the mysterious planet is called Mondas and that its inhabitants will come soon to Earth but is not believed. While the spacecraft in orbit suffers a loss of energy, Snowcap base is attacked by three Cybermen, Mondas' inhabitants who over time have replaced more and more of their bodies' organic parts becoming cyborgs. The Cybermen want to bring the Earthlings to Mondas and make them become like them.