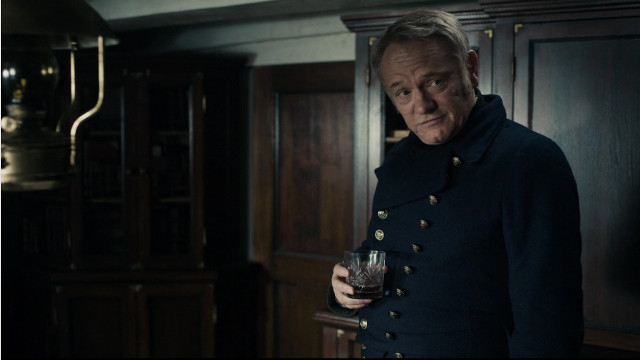 "Gore" is the second episode of the TV show "The Terror", an adapatation of a novel by Dan Simmons with the same title, and follows "Go for Broke".
Note. This article contains spoilers about "Gore".
The crews of the British ships HMS Erebus and HMS Terror spent a winter stuck in the Arctic ice. When the good weather arrives, Captain John Franklin (Ciarán Hinds) sends scouting teams in hopes of finding ice-free waters. One of the teams meets something else.