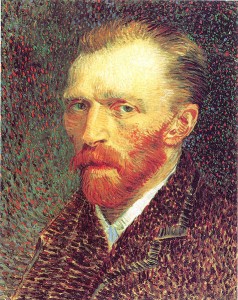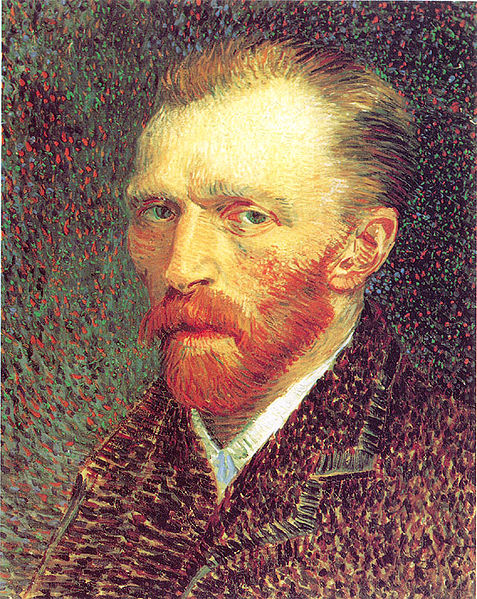 Starting from October 8 and until February 6, 2011 Rome is going to offer and extraordinary exhibition at the Vittoriano complex: a lot of Vincent Van Gogh paintings but also various ones by Gauguin, Cezanne, Pissarro and Millet. The title is "Vincent Van Gogh: timeless country and modern city" to point out the artist's favourite subjects.
Vincent Van Gogh is the perfect example of unappreciated genius who started receiving some attention within the art world only at the end of his life while today he's considered on of the greatest artists of all time.
Van Gogh has become famous also for his tormented life marked by nervous issues with ill-fated love stories and religious crisis with highs and lows that eventualy led him to commit suicide. He lived in poverty most of the time but in many occasions he tried to help people in the same, if not worse, conditions: in fact during the years he spent travelling through Belgium he regularly assisted poor and sick people.
Van Gogh discovered art because his school grades were lousy so one of his uncles who was and antique dealer got him a job with an art dealer: he started going to museums and collections and started drawing though it was only some years later that he really started painting after trying various jobs without success.
During his adult life Van Gogh travelled through various European countries,
partly to improve his artistical skills but maybe also looking for an inner peace. Even the occasional relationships with other painters weren't easy, particularly the one with Paul Gauguin, culminated with the huge fight that led to the cut of Van Gogh's ear in circumstances that were never really clarified: according to some reconstructions it was Vincent who cut his own ear while he was prey to hallucinations, according to others instead it was Gaugin who hurt him.
One of the few constants in Van Gogh's life was the relationship with his brother Théo, who was afflicted by the same nervous issues, so much that some time after Vincent's tragic death he was admitted to a hospital for mental diseases and, after an apparent improvement, died about six months after his brother.
Today Van Gogh is known by everyone and when one of his paintings is sold to an auction the bids rise to incredible amounts of money so the Rome exhibition is really an event because it will show many paintings lent by some of the main museums in the world, a unique occasion for whoever has the chance to go watch it.
The TV show "Doctor Who" paid Vincent Van Gogh a homage this year in an episode where an art critic at the d'Orsay museum in Paris says about him:
To me, van Gogh is the finest painter of them all. Certainly the most popular, great painter of all time. The most beloved. His command of colour, the most magnificent. He transformed the pain of his tormented life into ecstatic beauty. Pain is easy to portray, but to use your passion and pain to portray the ecstasy and joy and the magnificence of our world… no one had ever done it before. Perhaps no one ever will again. To my mind, that strange, wild, man who roamed the fields of Provence was not only the worlds greatest artist, but also one of the greatest men who ever lived.