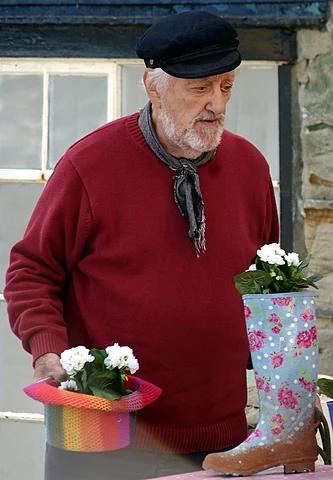 Actor Bernard Cribbins passed away, a piece of news confirmed by his agent, who mentioned July 27 as the date of his death while some newspapers reported July 28 as the date of his death. No information was disclosed on the reason for his death.
Bernard Joseph Cribbins was born on December 29, 1928, in Oldham, Lancashire, England. At 13 he dropped out of school and started working at a local theater as an assistant stage manager but also got small roles as an actor. Subsequently, he became an apprentice at the Oldham Repertory Theater.
Bernard Cribbins was especially appreciated as a comedian but over the course of his long career he showed his versatility with various roles of different types. He worked until the end acting again in an "Doctor Who" episode which will be broadcast in 2023: the various celebrations, which include the 100th anniversary of the BBC and the 60th anniversary of the saga, will certainly have one added for Bernard Cribbins.