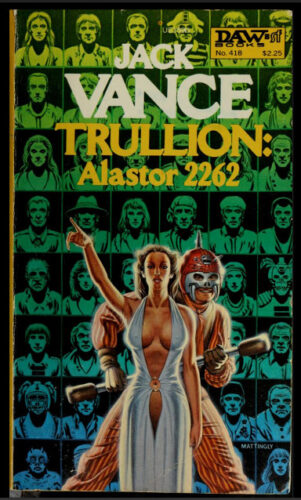 The novel "Trullion: Alastor 2262" by Jack Vance was published for the first time in 1973. It's the first book in the Alastor trilogy.
After a pirate attack on the planet Trullion was foiled by the Whelm, the military force the Alastor Cluster's ruler, Glinnes Hulden decided to join it. He serves in the Whelm for ten years but eventually gets homesick and takes his leave to return to one of the many islands on his ocean planet that is owned by his family.
Glinnes Hulden's homecoming is definitely not the best, as his relatives greet him coldly. Worse still, his brother Shira has gone missing, making him the owner of the family's islands. However, he discovers that his twin brother Glay sold an island even if he wasn't entitled to do that. Trying to regain possession of the island will be difficult and Glinnes tries to make some money by joining a hussade team.